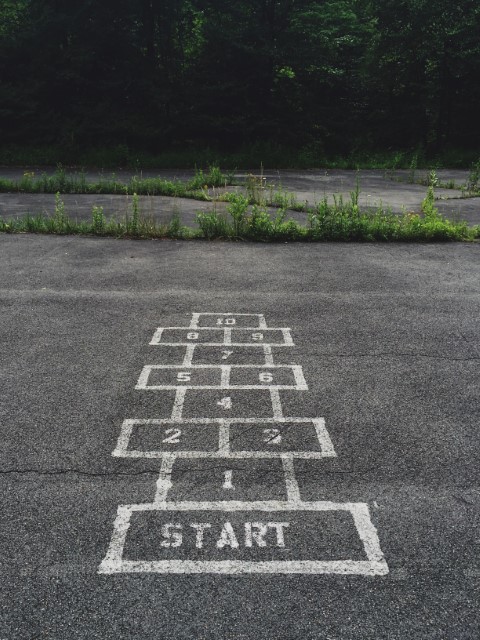 Have you ever dreamed about starting a financial services business? Read on to discover my personal story of how and why I decided to begin my own company.
Starting Anywhere Financial
It was about three weeks before my daughter was due to come into the world and I was driving home from work. I called my Dad and said "I've had enough of thinking about it. I'm starting my own company." While this sounded to him like a spur of the moment decision, it had taken me more than thirteen years to be in a position to confidently make that call. It was a process, none of which I regret.
I then went home and broke the news to my heavily pregnant wife, who took it really well and has been unbelievably supportive through the whole process. Love you Sunny.
The process
You don't seem like the Accountant type
I know I am not the "typical" Accountant. I started my professional journey bookkeeping for my Dad when I was fifteen. He wanted to teach me how to reconcile a bank account in Quickbooks, but I found it very boring and decided that working at Domino's Pizza was a much better job (fortunately for me: this is where I met my now wife).
I decided to give it a second chance, and studied Accounting and Finance at QUT in Brisbane. Nothing much had changed: I still found Accounting very boring and struggled my way through my degree and the first couple of years of public practice. It was about three years in that I realised that Accounting was the language of business and I started enjoying it a lot more. I really liked hearing people's stories and applying my knowledge to help them achieve their goals.
What is it that you really want?
In 2011, when I was looking to exit a large Accounting firm I was working for, my dad asked me a very good question, that I have used for every business situation I have found myself in since: "Do you want to be in business with the people you work with? If not, what the hell are you doing still working there?"
With this in mind, I decided to take an offer from an old friend who had left the same firm about twelve months earlier to set up a company with an old mate of his from early on in his career. I met with my friend and his new business partner at a cafe on Adelaide St in Brisbane and I was asked a simple question: "So what do you want?" I answered without hesitation, although it was the first time I had said it out loud. "I want to be a business owner".
Trying something new
Fast forward five years, I was married to my best friend, had my first son James and we had bought our first home. All fantastic life milestones that I was very proud of, though I still had this one promise to myself that I intended on keeping. I wanted to be a business owner.
I was driving down to my Dad's place to celebrate my 33rd birthday and I was complaining to my wife about the new financial services licensing regime for Accountants. I could no longer advise my clients properly, on simple things like contributions to superannuation or general strategic matters relating to cash flows. It was all defined as financial advice that needed to be provided under a financial services license. She told me to do something about it, or stop complaining! I decided the time was right to try something new.
I took a role at a Big 4 bank, providing financial advice to business owners across both the Commercial Business (turnover >$10million) and SME (turnover <$10million) segments. I started from scratch and at the end of my time there, I had built hundreds of fantastic relationships with both colleagues and clients alike. I loved sitting in on meetings with the bankers that I partnered with and hearing the stories of each business owner and how they were going to manage the next phase of their business evolution.
Keeping my promise to myself
However, I still wasn't anywhere near fulfilling my own goal. I used to sit at my desk at the bank and do my work with noise cancelling headphones on, listening to the Gary Vee Experience and other podcasts that spat a positive vibe into my ears. After many hours of listening to different points of view, one day Gary said something that cracked me in the jaw. I took his advice and decided to start suffocating my own bullshit excuses for why I hadn't started my own company and go and do something about it. I knew it wouldn't be easy, but I decided it was finally time to keep my promise to myself. I never wanted to be the old dude in his eighties carrying regret that I'd never tried. That was the day I called my Dad from the car.
Being practical
To start, I used the 3 to 5 hours each night after the kids went to bed. It was this time of the night that I used to stuff around on my phone, watch tv or otherwise waste my time. I took on my first client in my own company, such an awesome feeling. Thank you to John and brother Darkness: invoice 0001 felt so good.
After I did it for a month, it was remarkable how good it felt to do work and be rewarded for it under my own steam, with my own company, exactly how I wanted it to be. Finally I was starting to get really happy with things.